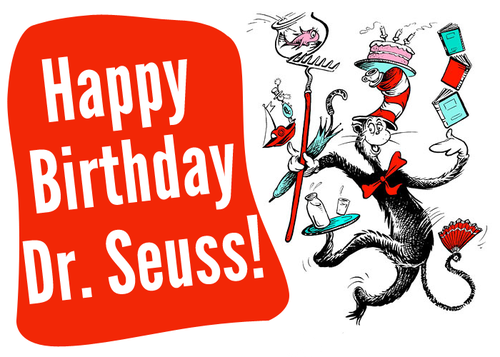 Today would have been Dr. Seuss's 108th birthday. In honor of this literary legend and the wonderfully weird childhood stories that never got old, we've compiled some of the  schloppity-schloppiest and zizzer-zazzer-zuzziest manicures from around the web. Red fish, blue fish, which one do you wish?
The Lorax
"I speak for the trees, for the trees have no tongues." (via www.nailnerd.com)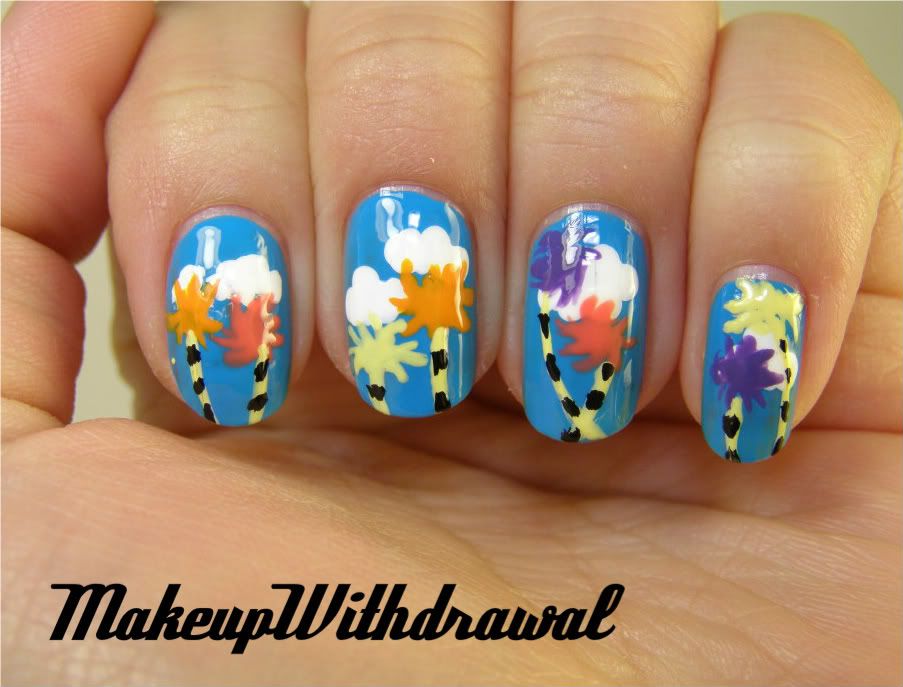 "UNLESS someone like you cares a whole awful lot, nothing is going to get better. It's not." (via ww.makeupwithdrawl.com)
One Fish Two Fish Red Fish Blue Fish
"From there to here, from here to there, funny things are everywhere." (via www.daily-nail.blogspot.com)
The Cat In The Hat
"Look at me! Look at me! Look at me NOW! It is fun to have fun. But you have to know how." (via www.nailsadored.com)
How The Grinch Stole Christmas

"Maybe Christmas," he thought, "doesn'tcome from a store. Maybe Christmas… perhaps… means a little bit more!" (via www.chitchatnails.com)
Oh The Places You'll Go!
"And will you succeed? Yes! You will, indeed! (98 and ¾ percent guaranteed.)" (via www.nailpolishrehab.com)