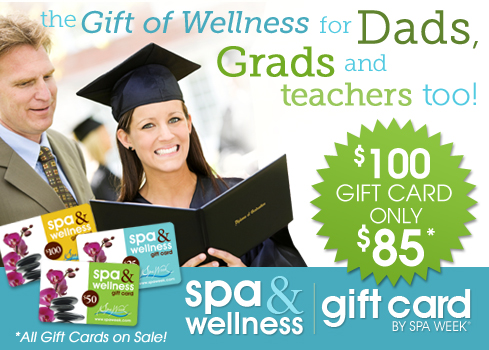 Last month, Spa Week made it possible for thousands of moms to receive the gift of spa thanks to our Mother's Day Gift Card Sale. With Father's Day (June 17th) and countless graduations on the horizon, we couldn't forget about all of our deserving dads and recent grads in need of some serious R&R. Skip the balloons, boring ties, and golf clubs and give them what they really need: a massage! From now until June 18th, you can purchase a $100 Spa & Wellness Gift Card for just $85 on SpaWeek.com. Plus, all other cards on sale too!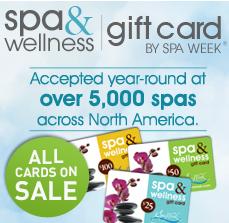 "We hope that this sale serves as yet another reminder of why the gift of spa is so invaluable. Whether it's thanking our father figures for all they've sacrificed over the years, or congratulating a recent grad on their big accomplishment, there's nothing like gifting a spa treatment to cater to one's own health and well-being," said Cheryl Reid, CEO and Founder of Spa Week Media Group.
Spa & Wellness Gift Cards by Spa Week® are redeemable 52 weeks a year at over 5,000 spas and wellness locations across North America. Best of all, they never expire, your dad and grad can enjoy their well-deserved spa treatment whenever they want. They'll be sure to thank you!
Comments