Join us in ushering in the shortest month of the year with this long list of giveaways, promos and happenings. Click through on the images for more info on each.
Hope you
LOVE

the month!

Nutrition 911 Giveaway
Win a 4-night vacation at the famous Golden Door Spa, plus a personalized nutrition plan from Dr. Wendy Bazilian! Giveaway runs Feb 1 – March 11.

Enter to Win a Trip to Elle Spa in Miami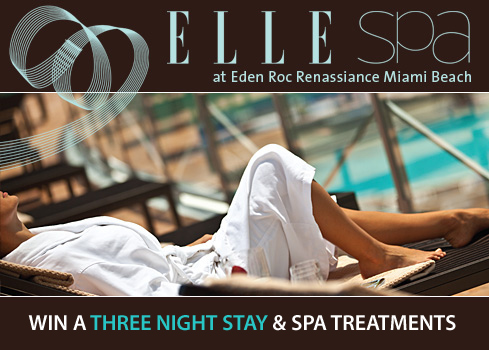 Attention beauty buffs and spa lovers, Spa Week is pleased to announce a year-long partnership with ELLE Spa and Eden Roc Renaissance Miami Beach. We're kicking it off wit the chance for you to win a three-night stay + spa treatments! Giveaway runs Feb 1 – March 11.

Valentine's Day Gift Card Sale – 10% Off All Cards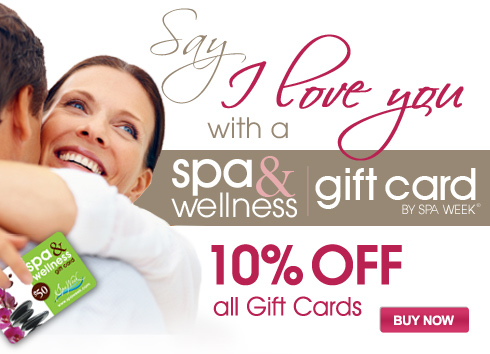 Send your sweetie to the spa… and perhaps you go with! Spa & Wellness Gift Cards by Spa Week are redeemable at 5000 spas in North America. Sale runs Feb 1 – 15.

Like Us to Support the American Heart Association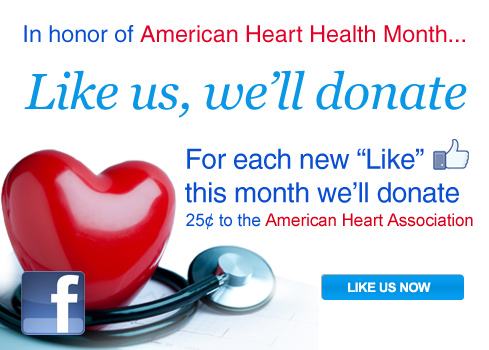 February is the month to educate yourself on heart health. For every new LIKE this February we'll pay it forward in the form of LOVE (25¢) to the greatest heart health education resource there is. Runs the entire month of February.

Love Your Heart with Spa Week and POM Wonderful
Speaking of your heart, we're celebrating American Heart Month with a giveaway ! Win a 1-year supply of POMWonderful 100% Pomegranate Juice + $300 Spa & Wellness Gift Card. Giveaway runs Feb 1 – 29.

Join Healthy Relationship Expert Andrea Syrtash's LOVE Challenge
Did you know the average couple spends less than 15 minutes a day talking uninterrupted? Beat the odds with our Valentine's Day challenge, hosted by author and Healthy Relationship Expert Andrea Syrtash. Challenge runs February 3-14.

And, as always, check out our monthly SPA DEALS and FREE SWAG!
From Our Partners