Decisions are tough.
You had trouble deciding what to wear this morning, what item on your to-do list needed to actually be done, and you went back and forth between salad and sandwich for lunch today at least 7 times. With about 800 spas participating in Spa Week this season… how will you ever decide which $50 spa treatments to book?
Well, to get you started, we wanted to introduce you to  some of our wonderful spas that got SO popular in one location that they multiplied like jackrabbits across the USA. You can visit these pampering havens in 12… 32… even 78 branches participating in Spa Week!
Spa Week runs October 10-16th and booking has begun, so hop on over to Spaweek.com (jackrabbit speed) to schedule your appointments ASAP! Now let's meet these ever-expanding spa empires…
LifeSpa
It's the spa famous for offering FREE 2-hour daycare during Spa Week while you get pampered! LifeSpa and Salon is a full-service spa and salon located inside select Life Time Fitness centers. Open to both members and non-members, they offer innovative hair, body, skin care and massage therapy services. They have 78 total locations in Minnesota, Texas, Arizona, Colorado, Kansas, Nebraska, Utah, Illinois, Ohio, Missouri, Indiana, New York, Florida, Georgia, North Carolina, Maryland, Tennessee, Virginia, and New Jersey. Spa Week specials include:
50 Min Customized Massage with Choice of Deep Tissue, Trigger Point, Relaxation or Muscle Therapy Techniques and Warm Foot Cleanse
50 Min Signature Facial with Natural Vitamin Infusion and Soothing Arm Massage
60 Min Pampering Package: Includes 30 Min Spa Manicure, 30 Min Pedicure and Deep Hydrating Treatment
Red Door Spa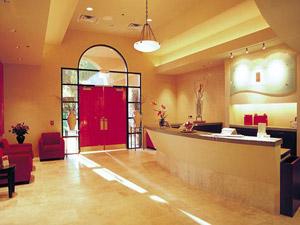 Celebrating 100 years of beauty expertise in 2010, the renowned Red Door Spas is always on the cutting edge. Red Door Spas guarantees guests a unique and encompassing experience which delivers the highest level of technical expertise and impeccable guest service, and for years has been one of Spa Week's most coveted. You can find one of their 32 spas located in Arizona, California, Connecticut, Florida, Illinois, Maryland, New Jersey, New York, Texas, Virginia, Washington DC and Washington. Don't miss out on their Spa Week specials:
50 Min Spa Week Stress Melter Ritual with Exfoliation, Aroma Therapeutic Body Wrap and Relaxing Scalp Massage
50 Min Spa Week Renewal Facial for All Skin Types
60 Min Spa Week Spiced Eden Pedicure with Pressure Point Massage and Warm Paraffin Treatment
Completely Bare
If you watched any of this past season of Real Housewives of New York, you know that Cindy Barshop believes in the best hair removal on earth. Or maybe it's because you've visited the RHONY star's completely bare spa, acclaimed by many as the #1 destination for hair removal for both men and women. They offer breakthrough treatments (ahem) and unparalleled service, from specialty waxing to laser treatments (go behind the laser beam with this live laser hair removal video!). You can find one of their 7 locations in California, Georgia, Texas and New York. Their Spa Week specials include:
Completely Bronzed Spray Tan
Laser Hair Removal for Basic Bikini
Brazilian Wax
Exhale Spa
Known for their award-winning Core Fusion classes, Exhale is a new kind of spa – merging the paths of mind and body well being. They provide an experience that improves and transforms lives in one environment, and they've got quite the zen'd-out facilities in which to do it. They have 12 locations in California, Georgia, Florida, Illinois, Massachusetts, New York and Texas. Take advantage of the following Spa Week offers:
Known for their award-winning Core Fusion classes, Exhale is a new kind of spa – merging the paths of mind and body well being. They provide an experience that improves and transforms lives in one environment, and they've got quite the zen'd-out facilities in which to do it. They have 12 locations in California, Georgia, Florida, Illinois, Massachusetts, New York and Texas. Take advantage of the following Spa Week offers:
Smart Facial Peel Tailored To Skin Type with Cell-Stimulating Botanicals
5 Pack of Mind Body Classes: Transform your Body with your Choice of 5 of exhale's Award Winning Core Fusion and Yoga Classes
Pure Manicure and Pure Pedicure Package: Includes Full-service Nail Therapy with Ginger-Infused Lotion, Organic Lavender Foot Scrub Exfoliation and Smoothing Organic Heel Balm
Natural Body Spa & Shop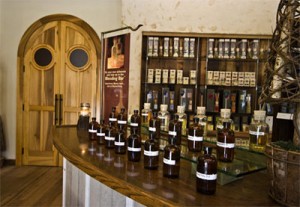 Have you heard about the "Green Spa Pledge?" Spa-ing with a conscience is one of Fall 2011's top 10 treatment trends, but Natural Body spas have always performed on the  foundation of being eco-chic. Having taken this pledge, and having partnerships including Earth Share, Green America Approved Businesses, Green Spa Network, and the U.S. Green Building Counsel, Natural Body specializes in nature-based products and providing services that not only consider their customers but the environment as well. They have 13 locations throughout Georgia, Florida, Kansas, Tennessee, and North Carolina. Their Spa Week specials include:
50 Min Primavera Purifying Facial
50 Min Organic Signature Massage
Jurlique
We hear it's a pretty good spot for a spa bachelorette bash! Among other things. Jurlique strives to raise and produce the purest, most potent ingredients and uses naturally active ingredients to balance all skin types for a younger-looking complexion. They have 4 locations in New York, California, and Arizona. Don't miss out on their Spa Week specials:
50 Min Medley Massage
50 Min Skin Restoring Facial
50 Min On-the-Go Manicure and Pedicure Combo
Fresh
Yes, many of these storefronts that you see have little skincare spas in the back, and they're just as delicious-smelling as their famous bath, body, beauty and skin products. Fresh is known for their exotic and yummy-smelling ingredients like ginseng, anise, nectarine, brown sugar, lychee, and even cannabis. With 5 spa locations in New York, Texas, California and Nevada you won't want to miss out. Take advantage of their Spa Week specials:
45 Min Umbrian Clay Purify & Balance Facial Experience
45 Min Black Tea Age-Delay Facial Experience
45 Min Ancienne Ultimate Age-Delay Facial Experience
American Laser
With over 8.5 million treatments conducted since 2002, American Laser has been busy… like our jack rabbits. Their Skincare Solutions are designed to improve the areas you almost love and transform those you wish you could love. Anyone else admiring the pic above? They have 26 locations throughout California, Illinois, and New York. They are offering the following Spa Week specials:
Skin Tightening
Foto Facial
VelaShape
Laser Cosmetica
 Gotta love the big fuzzy bear! Laser Cosmetica is the authority on Laser Hair Removal and Skin Rejuvenation. With 6 locations in New York, they are offering the following Spa Week deals:
Photofacial (originally $500!)
Microdermabrasion or Glycolic Peel
Laser Hair Removal Choice of Lip, Chin, Underarm or Regular Bikini
Halcyon Days Salons & Spas
Rest your pretty little feet after a day of shopping with 6 The Salon at Saks Fifth Avenue locations in Maryland, Pennsylvania, Virginia, New York, and Michigan. With 13 total locations, you can also find them at Halcyon Days Salon and Spa at Neiman Marcus NorthPark in Dallas, Texas. The company also goes under other aliases: Kiva Day Spa in Chicago, Illinois. Philipes Day Spa & Cosmetique in Indiana, Indianapolis. Essentiels Day Spa in Boulder, Colorado. Charles Grayson Spa & Salon in Charlotte, North Carolina. Stonewater Spa & Boutique in Missouri and Florida. $50 treatment options include:
50 Min Aromatic Well-Being Facial
50 Min Therapeutic Full Body Massage
70 Min Featured Pumpkin Manicure + Pedicure Retreat
Clarins
Clarins helps bring the luxuries of France to you (oui s'il vous plaît) with facial and body treatments that were developed in Paris but are available for our pleasure. They have 16 locations throughout California, Illinois, Florida, New York, Virginia and Massachusetts. Ladies AND gents, their Spa Week services include:
60 Min Clarins Tri-Active Facial Treatment
60 Min CLARINS Men Facial
Massage Envy
They are a spa with a big heart (after all, massage leads to heart health) and are proud to show their support for the troops. Massage Envy is making wellness a part of everyday life with 14 locations participating in Spa Week this season throughout New Jersey and Florida. Their Spa Week specials include:
50 Min Relaxing Escape Swedish Massage
50 Min Aromatherapy Massage or Sports Massage
50 Min Happy Mommy Pre-Natal Massage
Did this help at all? Confuse you more? Be sure to check out all the spas participating in your area on spaweek.com, and when making decisions about the spa just remember: when in doubt, DO IT ALL. ;)
Lead image via
From Our Partners